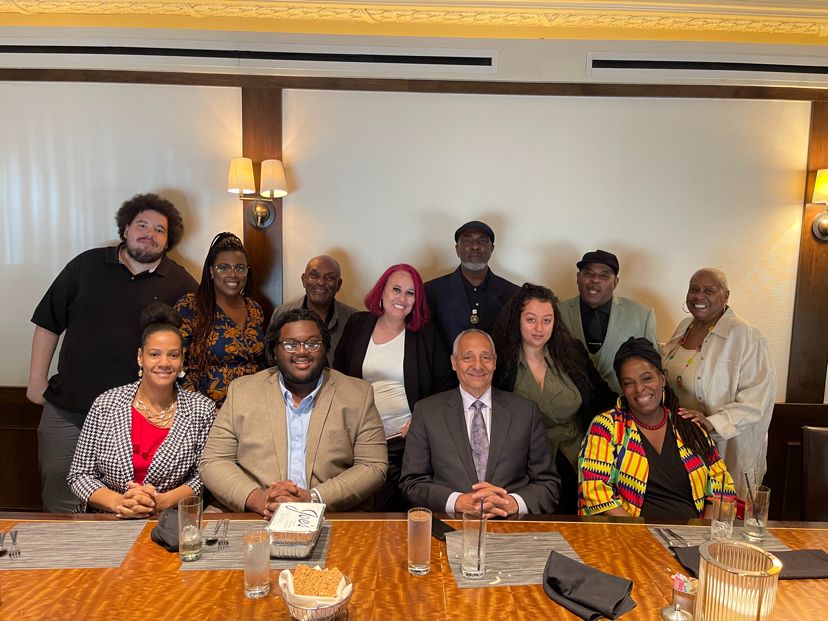 Last month, CNED celebrated the graduation of 10 District residents from our Inaugural Cohort of the Community Voices Working Group (CVWG)!
Throughout the past 10 months, the CVWG members served as a vital liaison between CNHED, our members, and the residents most impacted by the District's budget and policy choices surrounding affordable housing and community economic development. Additionally, each CVWG member completed a capstone project; utilizing the training, resources, and support from CNHED to tackle a community issue close to them.
CVWG provides a space for low-to-moderate-income (LMI) Black, Indigenous, and People of Color (BIPOC) who have lived experience to obtain tools, training, and resources that will assist them in conveying their perspectives and achieving their policy and advocacy goals. The CVWG works in partnership with CNHED's other working groups in developing solutions, and budget recommendations, and tackling other issues facing the community development field. The knowledge, opinions, and perspectives of CVWG members are of equal weight to the other working groups.