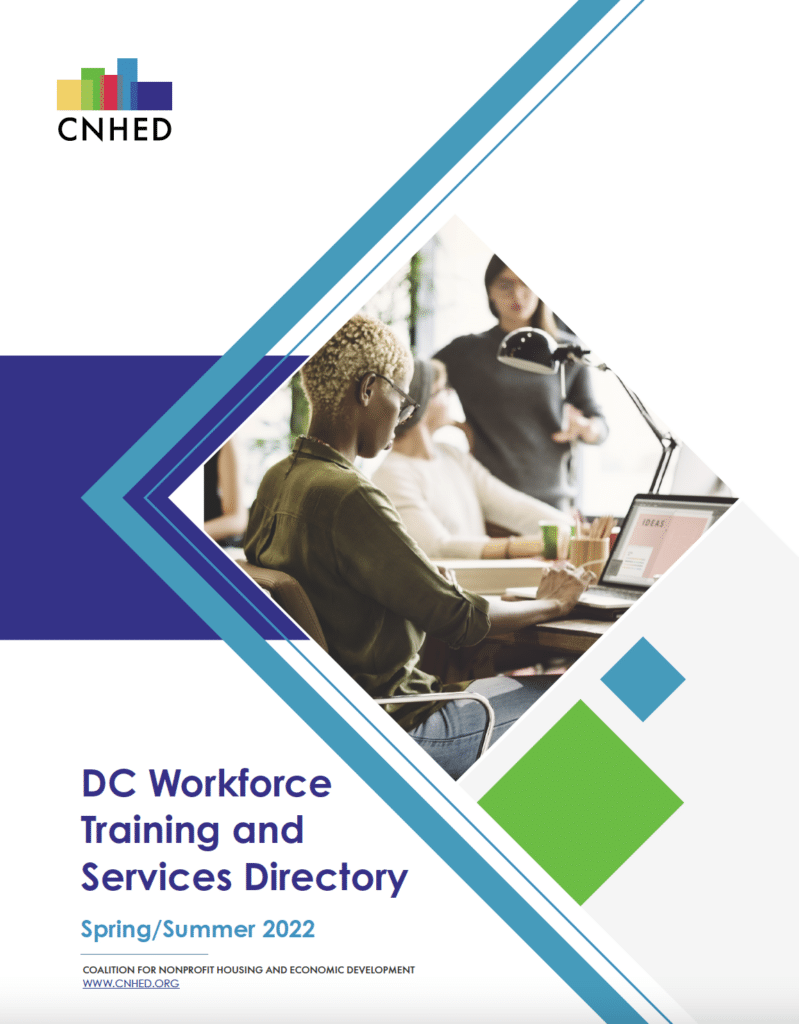 During the pandemic, the Coalition for Nonprofit Housing and Economic Development (CNHED) collaborated with local nonprofit community-based workforce groups on an ambitious endeavor to compile and publish its first edition DC Workforce Training and Services Directory. We are proud to present the release of our DC Workforce Training and Services Directory, thanks to the joint efforts of our partners, and the generous support of the Truist Financial Corporation.
Long before the pandemic, CNHED recognized the need for a coordinated effort to highlight the plethora of training opportunities and programs available to DC residents pursuing in-demand skills for today's entry- and intermediate-level jobs. Our initial objective in creating this directory was to ensure that workforce, housing, and social service organizations could easily access information for client referrals. Workforce development and other social service providers are encouraged to use the directory as a resource when referring clients to available occupational programming in the District. We also hope that any District resident wishing to pursue new skills in preparation for employment, expand existing skills, or acquire professional credentials will use and find this directory helpful.
The DC Workforce Training and Services Directory is a comprehensive resource on 38 organizations' current workforce development training programs and services. Structured by industry, the directory includes sections dedicated to Business & Information Technology (IT), Construction, Healthcare, Hospitality, Law & Security, and Other. Directory users may search for programs, training, and services by industry or browse the comprehensive list of all featured organizations.